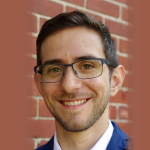 Econometrics
Industrial organization
Energy economics
Environmental economics
David Benatia is an assistant professor in economics at ENSAE since septembre 2018. His research focuses on econometrics and industrial organization, with a particular interest on the analysis of energy markets. He studies how quantitative methods (non-parametric econometrics, functional analysis and machine learning) can improve the detection and analysis of anti-competitive conducts in energy markets.