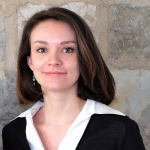 Social inequalities
Social determinants of health
Sociogenomics
Quantitative methods
I am an Assistant Professor of Sociology. My current research spans two areas: -the first one is rooted in the sociological tradition and deals with social stratification (intergenerational social mobility, school-to-work transitions, measure of social status). I study social stratification in an innovative way, by reanalysing fundamental sociological questions with an original use of data, or by constructing new measures of social status. - the second one focuses on social determinants of health and health behaviour and follows recent developments of social science genomics. I am also involved in various working groups dedicated to data innovation and data access to researchers. I teach sociology and quantitative methods applied to social sciences.