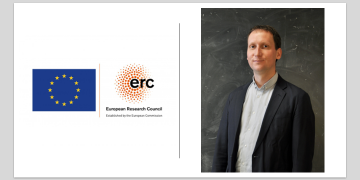 Roland Rathelot, professor at ENSAE Paris and at the Institut Polytechnique de Paris, researcher at the Centre de Recherche en Économie et STatistique (CREST) and Hi! PARIS joins the list of the already 3 scientific talents of CREST to obtain an ERC grant. His research focuses on the job search process, discrimination by ethnic origin and gender differences in the labor market.
Thanks to his ERC Consolidator grant, Roland Rathelot will work on the INASHI project in which he will study the nature of informational frictions that employers encounter during the recruitment process.
Many countries have both high unemployment rates and unfilled vacancies. Informational frictions are one possible source of this dual problem. On the one hand, job seekers may lack information about how the labor market works or how their skills are assessed. On the other hand, employers may find it difficult to assess the profile of applicants. The INASHI project focuses on this second hypothesis and aims to quantify and qualify the information deficits that employers encounter when they decide to post a job offer, or when they evaluate the applications received.
INASHI also aims to measure the macroeconomic consequences of these informam frictions and to propose solutions. Roland Rathelot and his co-authors will combine the use of administrative date sources and randomized experiments in three European countries: Austria, France and Sweden.
Note IPP n°86 de Janvier 2023

A CEPR paper co-written by Guillaume Hollard and José De Sousa. January 15th, 2023
CREST Working Papers Series No. 2023-02
by Riccardo Degasperi, Seokki Simon Hong and Giovanni Ricco
Paper co-written by Anna Simoni and Laurent Ferrara in the Journal of Business & Economic Statistics
An interview with Patricia Crifo in Polytechnique Insights, January 3rd, 2023
The Crest and the Autorité de la Concurrence jointly organize a policy round table on Rising mark-ups and concentrations in markets.
Chaired by Benoît Cœuré, it will also feature Agnès Bénassy-Quéré, Tommaso Valletti, Jan de Loecker and Richard May.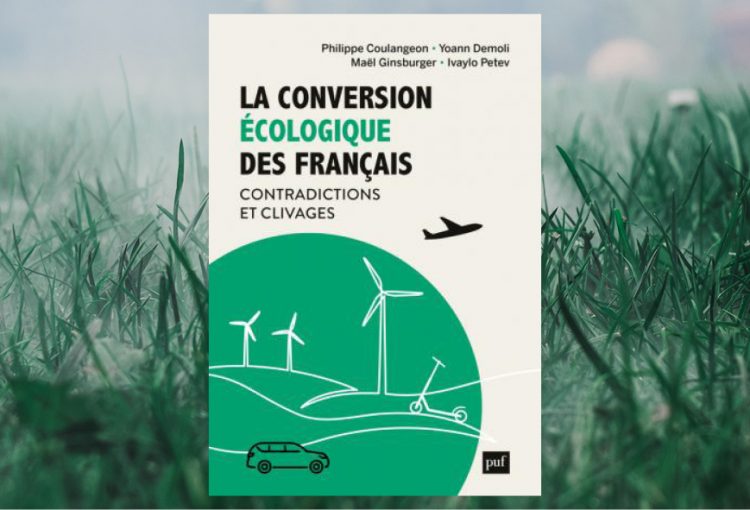 Parution de l'ouvrage "La conversion écologique des Français, contradictions et clivage" co-écrit par Ivaylo Petev, Philippe Coulangeon, Yoann Demoli et Maël Ginsburger, publié aux PUF.
Résumé:
À partir des données d'une enquête menée auprès d'un échantillon représentatif de la population française en 2017, ce livre analyse les dimensions sociales et politiques de la transition écologique. Il souligne la diffusion large mais inégale des préoccupations environnementales. Il montre que la prise de conscience des enjeux ne s'accompagne pas nécessairement de l'adoption de pratiques orientées vers la sobriété et la préservation de l'environnement. Quatre configurations idéal-typiques ressortent de cette articulation problématique des attitudes et des pratiques : « consumérisme assumé », « éco-consumérisme », « éco-cosmopolitisme » et « frugalité sans intention ». Cette typologie suggère la complexité des arbitrages associés aux politiques de la transition écologique, qui articulent des enjeux de justice sociale et d'efficacité environnementale. Ces arbitrages, qui mobilisent l'incitation ou la contrainte, n'opèrent pas de simples choix techniques. Ils s'inscrivent dans le cadre des fractures sociales, économiques, culturelles et territoriales qui traversent la société française et mettent en jeu des intérêts divergents qui en illustrent la dimension proprement politique.
Discipline:
Sociologie et Sciences de l'éducation
Date de parution:
04/01/2023
Autour des auteurs
Ivaylo Petev est chargé de recherche en sociologie au CNRS et membre du Centre de recherche en économie et statistiques (CREST) à l'ENSAE, au sein duquel il dirige le laboratoire de sociologie quantitative.
Philippe Coulangeon est directeur de recherche en sociologie au CNRS et membre du Centre de recherche sur les inégalités sociales (CRIS) de Sciences Po.
Yoann Demoli est maître de conférences en sociologie à l'université Versailles Saint-Quentin en Yvelines et membre du laboratoire PRINTEMPS.
Maël Ginsburger est doctorant en sociologie au Centre de recherche sur les inégalités sociales (CRIS) de Sciences Po.
Retrouvez le livre sur le site des Presses Universitaires de France:
https://www.puf.com/content/Les_candidats
La presse en parle:
Presse écrite:
L'Obs – 16 janvier 2023
https://www.nouvelobs.com/ecologie/20230116.OBS68378/les-francais-ne-sont-pas-d-affreux-hypocrites-qui-se-declarent-soucieux-du-climat-avant-d-acheter-un-suv.html
Politis – 18 janvier 2023
https://www.politis.fr/articles/2023/01/ecologie-contradictions-individuelles-et-crise-culturelle/
Futuribles – 27 janvier 2023, analyse du livre
https://www.futuribles.com/la-conversion-ecologique-des-francais-contradictions-et-clivages/
A great economic theorist, Roy Radner, passed away on October 6, 2022